An Introduction to Tivoli Lake Preserve and Farm
May 27 @ 10:00 am

-

May 30 @ 12:00 pm
WHEN: Saturday, May 27th from 10:00am – 12:00pm
WHERE: Tivoli Lake Preserve, 76 Wilkins Avenue, Albany, NY 12206
COST: FREE, registration is required HERE
BUS: #100, 106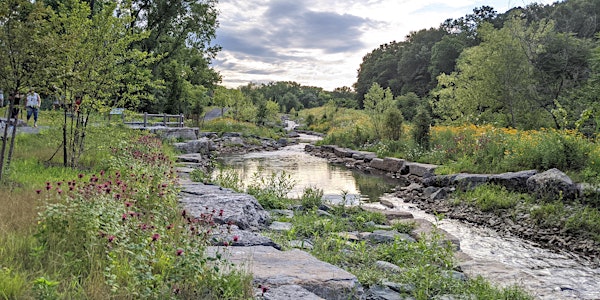 Join us for a guided walk in the Preserve to learn about the project and space.
We will explore this "hidden gem" in Albany which is the second largest urban preserve in NYS. Walk will be approximately 1.5 miles with 2 steep (but short) sections.
We will meet at Tivoli Lake Preserve, Livingston Ave & Judson Street, Albany, NY 12206. Please use the use the Judson parking lot.
From mid-July-September/October, vis­i­tors may see the sheep grazing behind fences along the Brother Yusuf Memorial Trail – but be sure not to pet or feed them, they need their space to work! Please note that our animals are working animals and we are not a petting zoo.
~
We are accepting donations for all of our events and work days this season. Your support helps our programs including paying for educators and supplies. ♥
If you have questions, please contact Kim (email: kim@friendsoftivoli.org / phone: 518-417-1971).
~
View on Google Maps: https://goo.gl/maps/svGDj6Atvm62Ei7o6
If you get lost, contact Helen directly at 518-250-8653.
~
Important Notes:
Unless there are severe storms, the event will happen, so please dress accordingly (rain gear if it's rainy, sunscreen, hats, layers).
In the case of inclement weather, we will contact you to confirm if the event is happening. 🙂
Please bring anything you need to maintain your comfort on the walk.
Please note that we are requiring you to provide a cell phone/phone number to reach you. We will use this to contact you the day-of the event to ensure it's happening especially in the case of inclement weather.
COVID-19 Protocol:
Participants must be free of COVID related symptoms. Please note, if you are showing signs of COVID related symptoms and cannot attend a session, you will have the option to request a refund of your donation.
We will ask participants to maintain social distance (6′) from one another.
Mask policy ~ We kindly ask that you wear a mask while working alongside others and within enclosed spaces. Please feel welcome to remove your mask when socially distant.